Charlene Zeiberg
(she/her/hers)
Principal, Consultant
For the past 20 years, Zeiberg Consulting has been on a mission to work with their clients to create practical and impactful learning and talent development solutions that are hard-wired to business strategy. Charlene created her independent consulting practice after a 14-year learning and development career with Fidelity Investments, Accenture, The Forum Corporation, and PaineWebber (now UBS).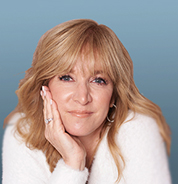 Over the span of her career, Charlene is proud to have worked with over 70 client organizations, with the majority of her business gained through referrals from long standing clients. As a learning strategist, her organization partners with clients to develop innovative learning experiences in the areas of leadership and management development, individual contributor professional development, performance management, onboarding, client service, and sales process and capability. In addition to custom learning solutions, Zeiberg Consulting offers a robust management development curriculum ready for flexible implementation.

Charlene has taught classes at UCLA in Total Quality Management, New York Institute of Technology in the Masters of Instructional Design program, and elective programs at Ithaca College. She holds an Ed.M. in Human Resource Education from Boston University and a B.S. in Instructional Design and Technology from Ithaca College's Roy Park School of Communication and the Ithaca College London Centre. She has delivered many presentations at the ATD national conferences, Masie Learning Conferences, and has written articles for both ATD and Training Magazine.

Charlene lives and works in Westport, CT and serves a Connecticut State Council Member for The Humane Society of the United States and actively advocates for the welfare of animals.